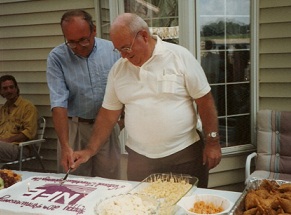 The name NFE (National Foundation Engineering) was originated in September 1971 by its founders George Williams and Alfred Myers, to provide geotechnical investigation services to its clients. Up until 1990, the company was well known as the leading geotechnical investigation services company with a fleet of seven drill rigs, in Baltimore, Maryland and the surrounding areas.
In 1990, Vinnie Goel purchased 80% of the company from its founders and then obtained certification as a Minority Business Enterprise with the cities of Baltimore, Washington DC and the states of Maryland, Pennsylvania, Massachusetts, and Virginia. Subsequently, offices were opened in Boston (MA), Harrisburg (PA), and Raleigh (NC) and expanded our services to include environmental and construction engineering inspections.
Then in January 1992, Mr Goel decided to move to Raleigh, North Carolina where he reorganized the local office as NFE Technologies, Inc, a professional engineering corporation to meet NC and VA requirements. Soon, thereafter, the company opened project offices in Virginia and South Carolina and during the past 20 years, NFE earned a reputation as a leading small disadvantaged business in the Mid-Atlantic region providing its specialized services. These expanded services included civil engineering, structural engineering, construction management, and design-build.
In 2010, Management decided to change the company name to A1 Consulting Group, Inc, as we became commonly known as the number #1 Asian-American owned consulting company in North Carolina. With this name change, the company intended to expand to become a full service professional engineering firm offering services to include land planning, land surveying, civil engineering, landscape architecture, environmental sciences, wetlands surveys, ecological surveys, geotechnical engineering, geological, geophysical, and hydro-geological studies, structural engineering, construction management, design-build, and construction manager at risk.
The company has been proud of its track record which includes over 80% repeat clients, and we want to serve our clients with a "One-Stop" solution for all of their development project needs. We believe in meeting and exceeding our clients' expectations, and we thrive through our outstanding prompt services.
Remember! Together, we can make a difference.
Sincerely,
Vinnie Goel, PhD, PE, GC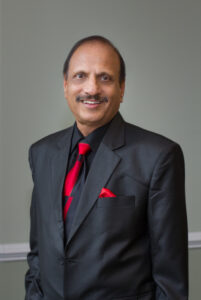 Dr. Goel currently manages two other businesses: Goels Plaza, LLC, the largest privately-owned Banquet & Conference facility in North Carolina, and commercial development operations. He is currently serving on the NC Governor's HUB Advisory Council, as well as serving as a Board Member with the NC State Park Authority.
Dr. Goel served as a Board Member on the NC State Bar Council, appointed by the Govenor, and as Chairman of the Morrisville Planning & Zoning Board. Dr. Goel is very active in various professional and philanthropic organizations, serving as Chairman of the Indus Foundation, as well as, of the Council of American Minority Professionals.
http://www.1888pressrelease.com/dr-vinnie-goel-appointed-chairman-of-the-morrisville-planni-pr-262594.html